SWFL Sustainability recently had the opportunity to interview Jason McIntosh, Chief Operating Officer and Co-Founder of DivvyUpSocks.com. DivvyUp Socks is a one-for-one sock company that launched out of Florida State University's entrepreneurship program. Jason is on track to graduate very soon cum laude from Florida State University with a Bachelor of Science degree in Entrepreneurship and a minor in Economics.
Why do you feel the need to give back as part of your business?
DivvyUp was founded with the goal to sustainably provide socks to those in need. The business started through Florida State University's entrepreneurship program in 2014, which required all 40 students to form groups and start some type of business; we saw this as an opportunity to help/give back. Unsure of what was needed, we took a trip down to our local homeless shelter where we learned socks were heavily requested and under-supplied. We decided to use the TOMS one-for-one model to sustainably solve the problem at our local shelter.
Giving is at the heart of DivvyUp's mission and the decisions we make every day. If we weren't on a mission to give socks to those in need, we would have never started DivvyUp.
You talk about your professor loaning you money. Was there a culture of CSR at FSU? How does FSU tie into these types of things from an educational perspective? What other programs do they offer that made an impact (if applicable)?
Florida State has a department dedicated to Social Entrepreneurship and Entrepreneurs in Residence (EIR) that have social entrepreneurship backgrounds. FSU offers incubator space to all types of student businesses and a few different cash prize business plan/pitch competitions. Florida State received its largest grant to date ($100M) from Jan Moran to build a brand new School of Entrepreneurship scheduled to open August 2018.
Overall, I think now more than ever there is a shift towards businesses incorporating some form of corporate responsibility into their operations. This is a testament to the mindset of the millennial generation partnered with the access to information through the Internet. People are more aware of the problems in the world and want to help using an entrepreneurial approach.
How do you determine the nonprofit who receives the free socks?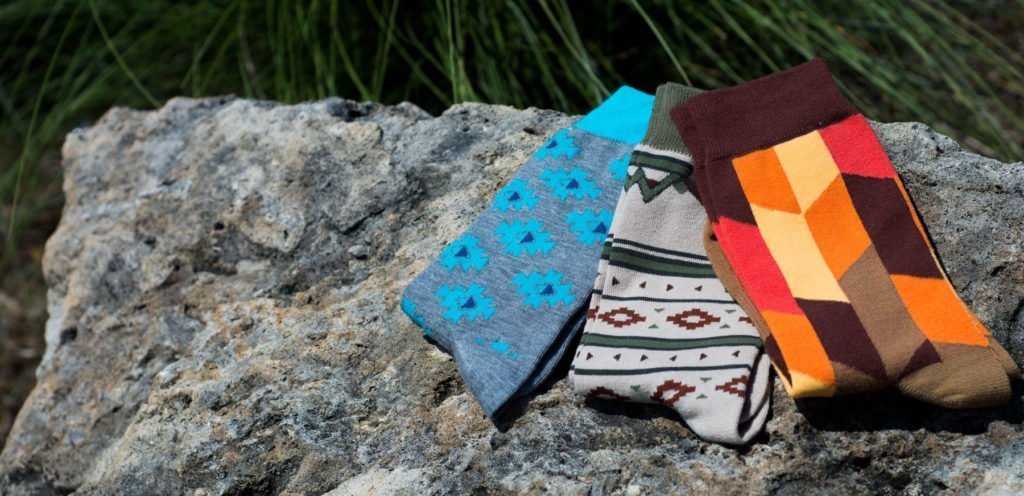 When we first started, we gifted most of the socks to Tallahassee's homeless shelter and to shelters in our hometowns: Tampa, Florida and Ft. Lauderdale, Florida. Now we give to shelters strategically using the map on our Giving Back page and the custom sock partnerships we develop with organizations. The map shows where we have gifted socks in the past and where we want to go in the future. DivvyUp offers custom socks to both for-profit and non-profit businesses and we give the same amount purchased to their local homeless shelter.
What advice could you give to others who want to be entrepreneurial, but still want to "do good."
For anyone that wants to start a social enterprise, I would say always be on the look out for societal problems in the community and be creative in coming up with a solution. I believe that not every business is a consumer facing social enterprise like DivvyUp, TOMS or Warby Parker. Some businesses give back or are socially conscious internally like they ethically source their raw materials or have regular corporate giving days. Most importantly, never use a social component as a marketing ploy to gain extra exposure. The business will most likely fail because giving back is not the guiding force behind the day-to-day decisions.
What's next after socks?
We have a few different ideas right now, but our focus is to be the best at socks for the next couple of years. From speaking with leaders in the homeless community, we have found that they also need underwear, t-shirts, bras and other items, so we are constantly thinking of creative ways to supply these goods in the future.
What do your parents think? Were either of you (founders) supposed to be doctors or lawyers instead?
Our parents and family have supported DivvyUp since the day we started. My parents and many aunts and uncles have owned and operated various businesses throughout their lives. My dad currently runs an air conditioning company in South Florida. With entrepreneurship embedded so deeply into my family's blood, it would have probably been more odd if I decided to be a doctor or lawyer instead.