The Storm Smart Clean Water Pledge is a commitment for people who want to do something about improving water quality. Standing together we can accomplish so much more. Join us today and pledge to: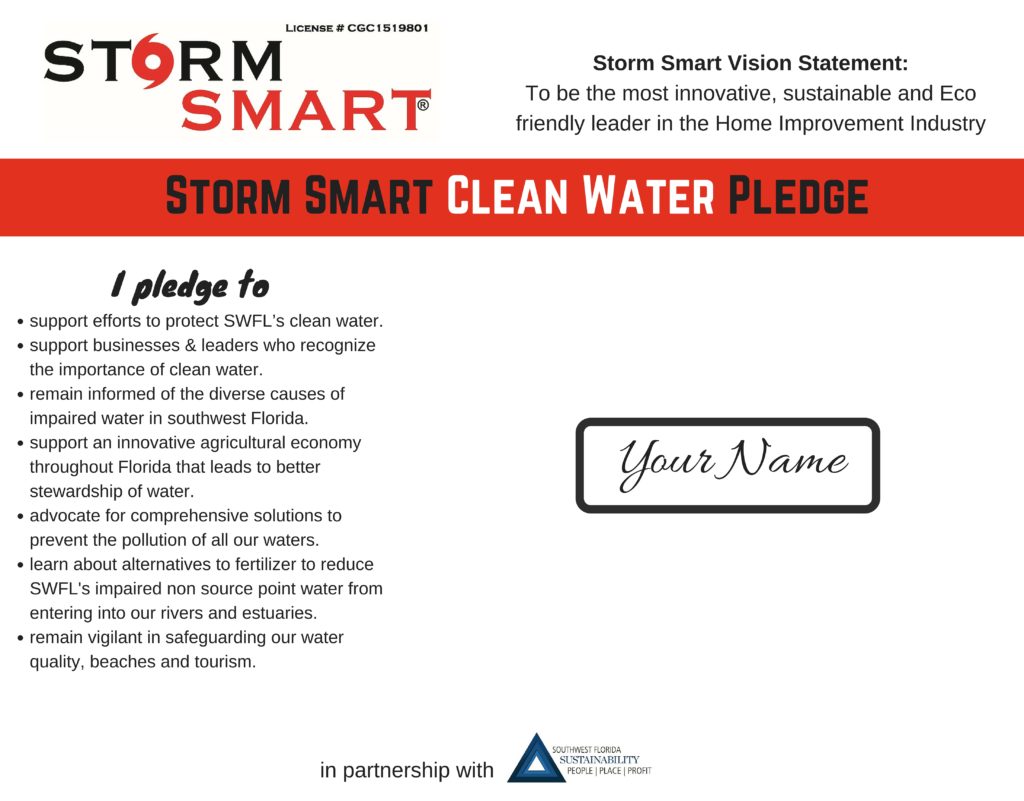 support efforts to protect SWFL's clean water.
support businesses & leaders who recognize the importance of clean water.
remain informed of the diverse causes of impaired water in southwest Florida.
support an innovative agricultural economy throughout Florida that leads to better stewardship of water.
advocate for comprehensive solutions to prevent the pollution of all our waters.
learn about alternatives to fertilizer to reduce SWFL's impaired non source point water from entering into our rivers and estuaries.
remain vigilant in safeguarding our water quality, beaches and tourism.