By Renae Corvi
The Art of Upcycling
Ever wonder how two people can look at the same exact thing and see something completely different?
My creative side allows me to see things differently than most and allows me to make my ideas come to fruition. This comes in handy when it comes to my passion for decorating and design. My passion started at a young age.
While most kids were out playing in the park, I was home sifting through wallpaper books and fabric swatches with my mother. With pen in hand, I would come up with some creative ideas on design and how I thought things should look. I was told I had the eye. I remember while visiting my grandparents they would often find me in their basement or in their crawl space under the stairway sifting through dust covered boxes and unwrapping things like Roseville pottery, vintage linens, depression glass, and hand-blown Christmas ornaments from Germany.
I was enamored by all its beauty and charm.
I would ask my grandmother a million questions like where these pieces came from, how old were they, how were they made and by whom. Each piece told me a story about a place, a time, or generation, and I was hooked.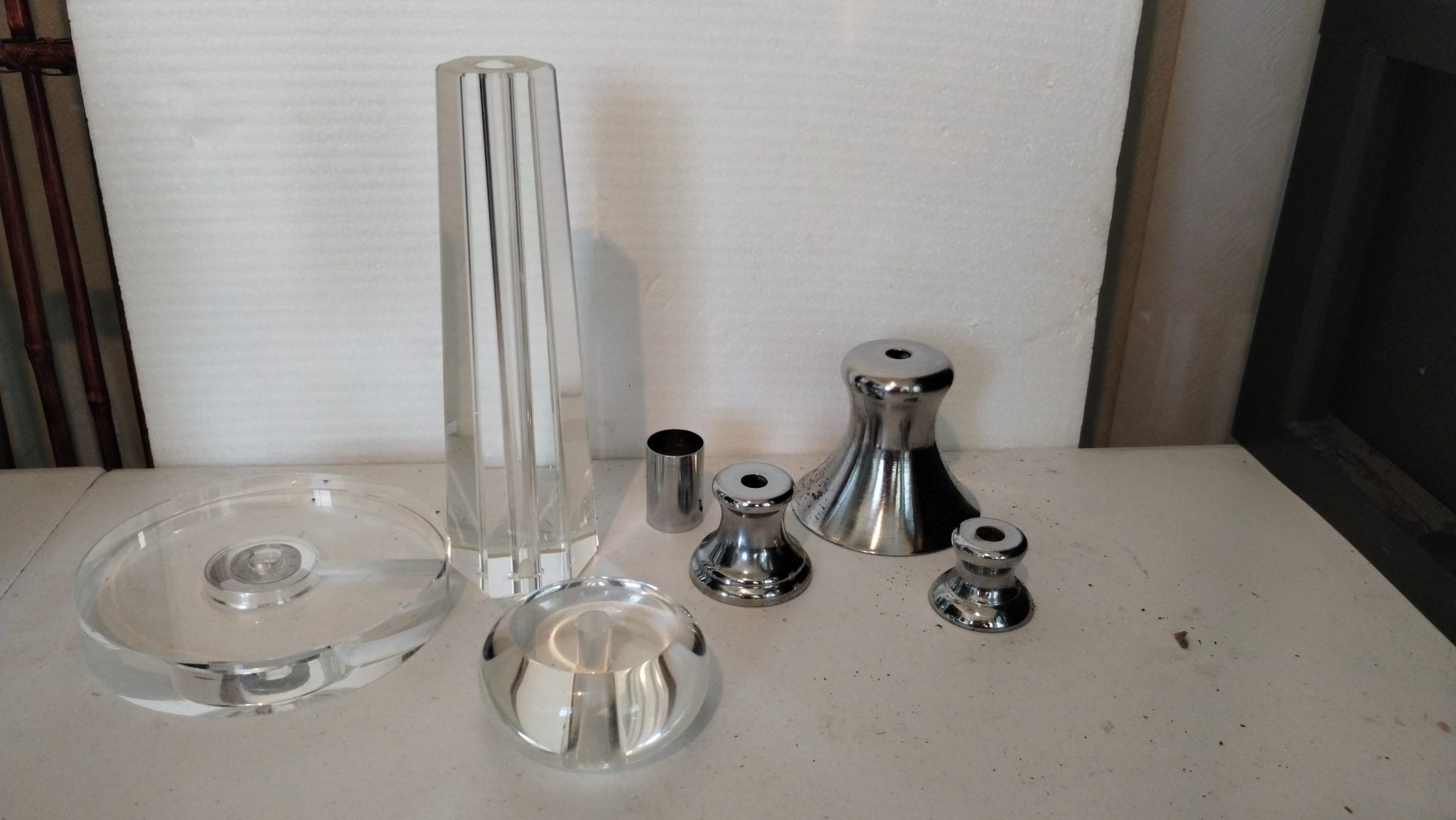 Today I continue to enjoy pieces that tell a story. As I grew up and got my own home, I started visiting estate sales vintage markets and thrift stores to find unique items. I would mix the old with the new creating a unique and personal space. I would go on the hunt for quality craftsmanship, handmade items, and items that hold value. I started looking at antique stores. I was drawn to the craftsmanship and quality of antique furniture, vintage hardware, and hand painted items that tell a story.
These are the items I wanted to use in my design. I'm not attracted to things like plastics or resin like we have today. I was never one for cookie cutter items made from molds that came down an assembly line at a factory. I found them lacking in quality and interest. Those items certainly wouldn't last through the years, and they would all eventually end up in a landfill, most likely sooner rather than later.
There would be many times where I couldn't find what I was looking for at the retail stores. So, one day when needing a small hutch for my kitchen, I went down to my basement and looked at what I already had right in front of me. I took my grandmother's vintage barley leg table, made of mahogany, and paired it up with the top of a hand-carved antique vanity, I gave it a new coat of paint and I loved it! That's how I discovered my passion for upcycling!
Upcycling is taking something no longer in use and giving it a new purpose of greater value and quality. The most exciting part is my passion counts! By following my passion I'm able to help the environment, support community programs, support local businesses, live a more sustainable lifestyle, create an income and inspire others.
Upcycling helps our environment by rescuing items that are heading for the landfill, keeping them clear of unnecessary clutter. It cuts down on excess consumerism. Just think if past generations upcycled all the furniture over the years. Think of all the trees we may have saved. By shopping at local thrift stores you are supporting a cause and contributing to the important programs within my community. This helps communities thrive and helps people live more productive lives.
By repurposing items you already have in front of you, it allows you to save money and live a more sustainable lifestyle. By creating something of higher quality and value you can flip the items and create income and make a profit. You can tap into things like social media, Facebook marketplace, or sell your items at local markets and craft shows.
I did just that renting a space in downtown Fort Myers on Hendry Street where I created a space to share my items with others and help others to tap into the creative side and think outside of the box. Our shop got involved with small business day in downtown Fort Myers where we encouraged customers to shop locally in the area to support local businesses.
We developed some wonderful friendships over the years. You can see in this article some quality pieces I rescued from a home renovation project. I rescued each beautiful item from heading to the landfill and gave them a new purpose for many years to come.
There will always be items to rescue and repurpose for generations to come. So, before you drag that next piece to the curb, you might want to take a second look. Upcycling is fun to do with the entire family, and you will be making a difference and doing your part.
About the Author: Renae Corvi
A resident of Southwest Florida, Renae has a passion for upcycling and bringing awareness to sustainable living. She has a passion for decorating and helping others and a lifetime of experience saving items from landfills by repurposing them into beautiful creations. She has been featured on local news channels delivering segments on sustainability and has held bootcamps on how to think outside of the box to live a more sustainable lifestyle, save money, and have fun. She has worked with Goodwill Industries of Southwest Florida to become a "Goodwill Guru" and filmed a story about the Goodwill Guru Paris café, a means to encourage others to shop, donate, and change lives through the nonprofit retailer. Renae volunteers with the Annual Festival of Trees in downtown Fort Myers, at Sidne & Berne Davis Art Center and with the Florida Repertory Theater.